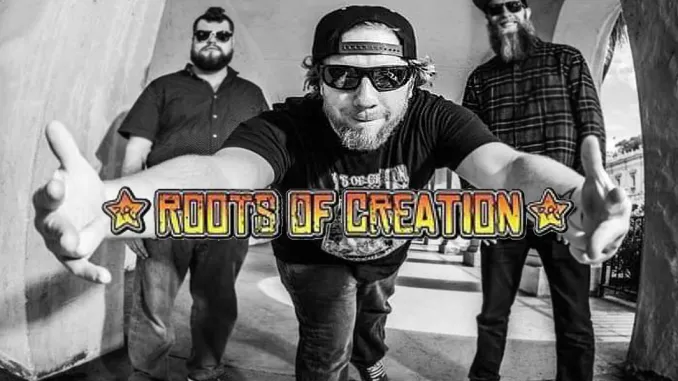 37th Annual Harvard Square MayFair Entertainment Lineup
Sunday May 15and2022
11 a.m. – 6 p.m.
(Rain date, Sunday May 22n/a)
Music, dance, breweries, theater, artisans, food, vendors, crafts and patios!
He is back! After a two-year hiatus, the Harvard Square Business Association is thrilled to announce the return of 37and Annual MayFair which takes place on Sunday 15th Mayandfrom 11 a.m. to 6 p.m.
This annual spring celebration will feature four live music stages featuring an eclectic array of genres including Reggae, Indie, Pop, Americana, R&B, Jazz, Rock, Soul, Folk, Hip Hop and more. We are delighted to welcome reggae-rock stars, Roots of Creation to the main stage at MayFair at 4pm. Recognized as a top 20 performer on the Relix/Jamband radio charts, a festival staple and an international touring powerhouse, RoC was awarded "Favorite Jam Band" by Cider Magazine and "Best Band In New Hampshire" by the New England Music Awards. . RoC blends his hybrid jam-reggae sound with local roots, guitar-heavy rock and the introspective, self-aware lyrics of vocalist/guitarist Brett Wilson.
Within and beyond the festival site, Harvard Square's favorite eateries have taken to the streets with terraces for alfresco dining. Gluttony awaits you, from casual to high-end and everything in between!
MAIN SCENE
11 a.m. honest mechanic
Susan Cattaneo and Paul Hansen are Honest Mechanik, an indie-pop duo born in the wilderness of Medford, MA. Together, Cattaneo and Hansen have created a sound that has a warm folk familiarity at its heart with a magnetic shine of modern pop that runs casually across the surface. It is this combination of modern and vintage that is at the heart of the Honest Mechanik identity. With original lyrics and earworm melodies, this Super Group side project has the groove of The Velvet Underground paired with the vocal intimacy of Belle and Sebastian. Their self-titled debut album of 10 original songs features dual lead vocals and close harmonies. Honest Mechanik released their self-titled album in July 2021 and was nominated for Folk Act of the Year at that year's Boston Music Awards. Both Paul and Susan are seasoned musicians with successful solo careers in the local and national music scene. Paul the Great considers himself "song-obsessed" and was the lead singer and creative force behind popular band The Grownup Noise, an indie pop group that garnered rave reviews and whose songs have been featured in the popular shows from MTV and Netflix. . Susan, the other great, is a three-time nominee for American Artist of the Year at the Boston Music Awards and has won or been a finalist at every prestigious songwriting festival across the country.
12 p.m. VibeCheck
VibeCheck is a Cambridge band of teenage multi-instrumentalists, songwriters and producers. Playing a repertoire of covers and indie, electro, rock, funk originals, they can often be found performing in Harvard Square to rapturous audiences.
1 p.m. The sugar kings
New England Music Award winners, Los Sugar Kings are a Boston-based Cuban Roots, R&B, Rock & Reggae quartet who write, record and perform in the Northeast.
2 p.m. Sold by weight
Sold By Weight brings groovy voicings to a wide range of songwriters. From Duke Ellington to Led Zeppelin, Youngblood Brass to Wulfpeck and Jellyroll Morton, made with an eclectic brass handle attached, so you can take them down the funky NOLA-influenced bayou in your mind. Who needs guitars!?
3 p.m. OldJack
Oldjack has been a staple of Boston music for nearly two decades. They shared the stage with Midlake, Langhorne Slim and The Sheila Divine. Their unique blend of rock, soul and AM gold creates a new yet familiar vibe. Their live shows guarantee a good time and have received numerous accolades, including a Boston Music Award for Best Live Residency. The Harvard Square Business Association is thrilled to welcome their return to the MayFair stage.
4 p.m. Roots of Creation
Topping billboard and radio charts, award-winning international reggae-rock sensation Roots of Creation, are a touring powerhouse. Whether it's on the festival circuit, playing jam and reggae-rock favorites like Camp Bisco, Gathering of The Vibes, California Roots, Jungle Jam and Closer to the Sun, or sharing the stage at shows selling out with some of their diverse influences, including Slightly Stoopid, The Wailers and Michael Franti, reggae/rock/dubtronica band Roots of Creation (RoC) deliver an energetic and infectious live music experience. Their mix of reggae riddims, self-conscious lyrics, spirited horn lines and electronic beats get crowds moving and their loyal underground fan base (RoC Family) and street crew (Universal Soldiers) go the distance to pack venues. form an ocean to another.
5 p.m. JP Honk
The Jamaica Plain Honkband is a community/activist group that is spreading chaos and joy throughout Boston. JP Honk's mission is to be an open community band focused on the fun of making music (mostly of the rambunctious street band style) for ourselves, for local community organizations and for the militant causes we believe in. ; and be an organization with intentionally shared leadership that welcomes all and values ​​diversity, inclusion and transparency.
WINTHROP PARK
1 p.m. – 2 p.m. Liars and Believers present Yellow Bird Chase
A clownish maintenance crew finds a magical yellow bird and the crazy chase begins. Running on land, sea and air, battling pirates and monsters, how far will our heroes go… without ever leaving the reserve? Immerse yourself in a world of imagination! Join Liars & Believers on an adventure of masks, puppets and gibberish. Yellow Bird Chase is suitable for the whole family and is fully accessible to deaf and hard of hearing audiences.
Liars and Believers is a theatrical set designed. We create original live pieces with music, movement, masks, puppets, videos, clowns, live bands, aerials…pretty much anything we can get our hands on. We tell stories that explore what it means to be human in this world we share. In collaboration with audiences and artists of all kinds, we create theatrical works that invite you to open your heart, challenge your mind and delight your senses.
3:00 – 3:45 p.m. Harvard Square Roots
Folk music from the 60s performed by Dan Hogan and Jane Lawson of Harvard Square.
BRATTLE SQUARE
11 a.m. – 1:30 p.m. The squares in the square
Squares in the Square is a soul, RnB, jazz and funk band with the soul of JB Jr. that can be heard year round in Brattle Plaza at Harvard Square.
2 p.m. Floor Lords
The Floorlords were created in 1981 during the teenage years of the Hip Hop movement. Since then, they have played an important role in the growth of hip hop culture, contributing wholeheartedly by helping to define and ultimately develop the art of breakdancing or more commonly known as "Breaking" in their community. The group focuses on bringing the five elements of Hip-Hop culture to their fans and followers through television, film, competition and performance. Some notable appearances include the films "Krush Groove" "Step Up 3D" and "In the Heights". The Floor Lords continue to rack up accomplishments ranging from creating their own theater show called "Floor Lore" to collaborating with sneaker company "Saucony" on an official "breakdancing" sneaker.
PASSIM STADIUM
11 a.m. Micha John
12 p.m. Xingona PhD
1 p.m. Gabriella Simkins
2 p.m. Albino Mbie
3 p.m. Kaiti Jones
4 p.m. Prateek
5 p.m. Mercedes Escobar