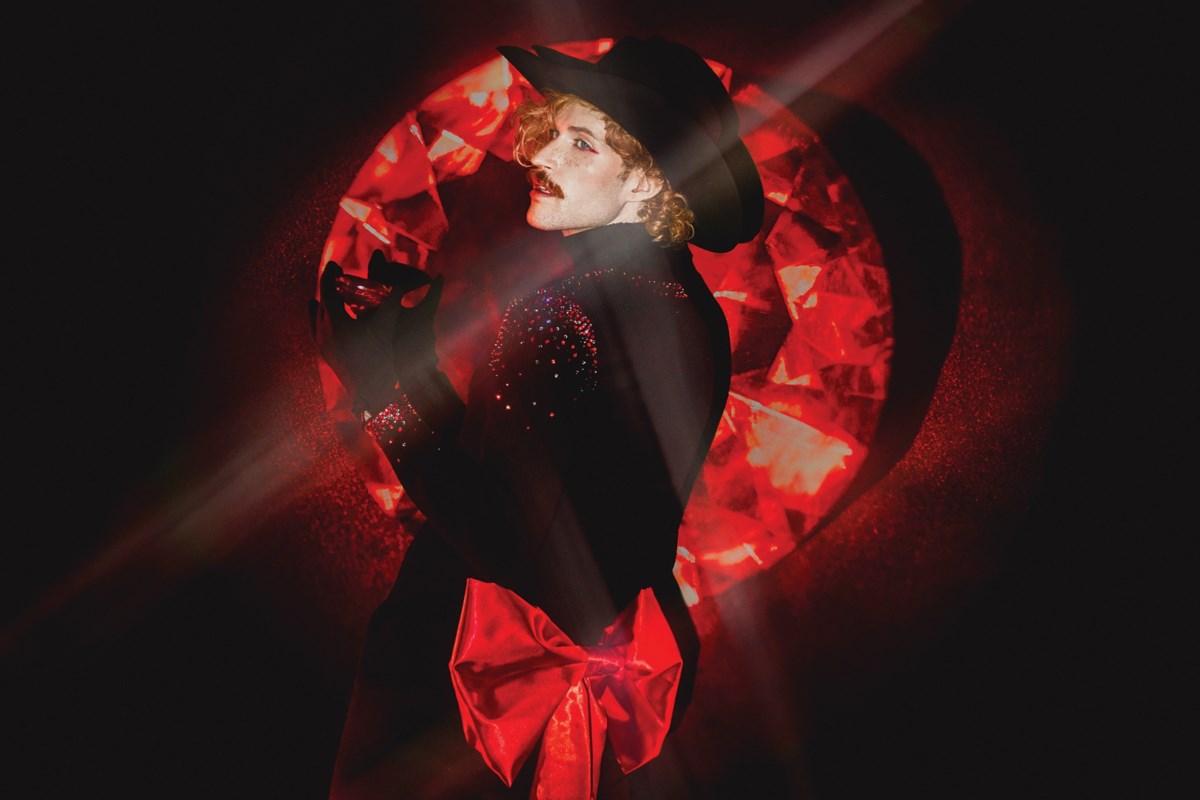 A crossfield country artist prepares for the final showcase of Project WILD
A Crossfield-based country glam artist – inspired by Glen Campbell, Loretta Lynn and Patsy Cline – prepares for his final performance in Project WILD, a competition that seeks to find the next budding country and roots music star of Alberta.
Crossfield-based country glam artist Robert Adam prepares for his final performance in Project WILD, a competition that seeks to find Alberta's next budding country and roots music star.
The last showcase performance will take place at King Eddy, Calgary's famous music-centric tavern, on February 25th. He and other Project WILD Top 12 finalists will perform Feb. 24-26.
Each artist is up for a grand prize of $100,000, with second and third place winners receiving $75,000 and $50,000 respectively.
According to a press release issued by Alberta Music and radio station WILD 95.3 FM in Calgary – the contest's host – following the performances and a public ballot, the top three performers and winners of the season will be selected.
Adam, who entered the contest as a solo artist but also plays with his band The Lucky Stars, said many people describe his musical style as "dreamy" and often refer to him as the "cowboy of the dream angels". He said he was inspired by people like Glen Campbell, Loretta Lynn and Patsy Cline.
"I specialize in dreamy '70s-inspired country music with fabulous '70s-inspired outfits – lots of rhinestones and lots of satin," he said.
Adam said he also likes to make sure his music has meaning and stays with the listener, even if it's a "good time song".
"I like putting on a show for people and going back to a time in country music where it was kind of flashy, it was fun," he said.
Project WILD, originally launched in 2014, is funded by a $4.9 million grant from the Jim Pattison Broadcast Group. The annual competition aims to support emerging Canadian musicians through various boot camps and training initiatives.
Each of the top 12 artists receives a $5,000 development prize, an invitation to a week-long boot camp to hone their skills in performance, songwriting and business strategy, and a chance to win one of the first three aforementioned prizes.
Adam, who grew up in Bonnyville, Alberta, lived in Ontario between 2015 and 2017. Since returning to his home province, he has wanted to be part of Project WILD.
"Since I came back, I really wanted to be in this contest, but I wasn't developed enough as an artist, I think, to be really taken seriously by the Alberta country music industry," did he declare. "But this year we participated and it was like a dream come true, although there is still a lot to do in the competition as we approach the final presentation date at the end of the month."
So far, the top 12 contestants have participated in boot camp, progressed through an activity portfolio, hosted a charity event, designed a unique merchandise item, and collaborated with other artists.
"We've done a bunch of challenges already – what we're left with is our final showcase, and we also have to enter a final report, which is a really big document outlining our marketing and business plans," he said.
Adam said with increased pressure since January and the added stress of the COVID-19 pandemic, he began to feel "tremendous stress, inner turmoil and self-doubt" from competition, but added that 'He has since come to peace with high degree of uncertainty.
"It's really anybody's game at this point because every artist has been advantaged and disadvantaged in some way by the way events have unfolded," he said. "I've really come to peace with the fact that I'm going to stay true to what I've done.
"I was chosen in the Top 12 for a reason, so I'm going to do what I'm going to do best, with the resources I have to write the best business plan and bring them the best performance and then that's party to the judges".
He added that if he wins, it will be a "dream come true", but if he doesn't win, he will still continue to make music.
"I never came for money or a benefit. Being a gay country singer, there's really no upside," he said of his affiliation with the LGBTQ2S+ community. "I know with that money I could really do great things. things.
"If I don't win, I'm going to continue on the same path anyway. I'm still going to do great things, and I really believe in it.
He added that he would be happy to see one of his contestants win the top prize.
"I'm just going to carry on like I normally do and whichever first three they pick, I wouldn't be disappointed," he said. "I know most of my competitors, I met them before the competition and they are great people, so I can't even blame them because they all worked really hard too."
Adam's new single, Don't Touch My Rhinestones, can be streamed on various streaming platforms from February 4. For more information or to listen to Adam's music, visit robertadammusic.com