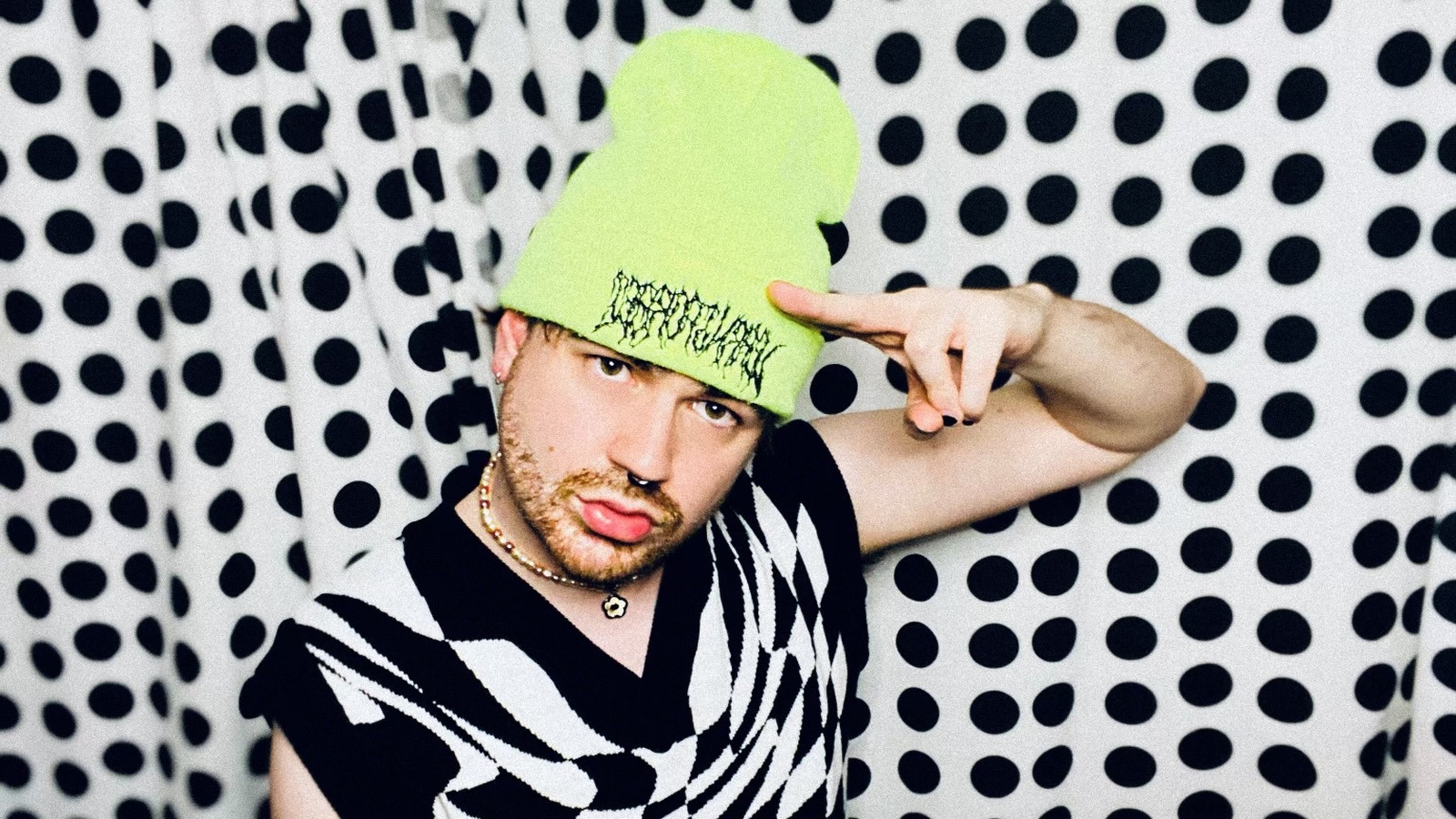 Behind the Music – Apollo Monroe
Dublin-based hyper-pop artist Apollo Monroe has released his new single Greedy. We asked him the BIG questions. . .
Monroe grew up in Donaghmede, Dublin, and had a huge interest in video games and music. During her childhood, it was a combination of The Sims Superstar and Gwen Stefani music video for what you expect it made him aspire to be a popstar, and through his love of music and pop culture, he found a love for fashion.
He freed Sodahis first experimental single produced by fellow queer pop artist Viscose, in February 2021.
His follow-up singles included collaborations with English hyperpop product OLD PUP, which resulted in placement on curated playlists by Apple Music and Spotify such as Glitch and Hyperpop.
Tell us three things about yourself?
I have a BA and MA in Popular Music from BIMM Dublin. I like to think I would have studied fashion in a multiverse life. I like parties.
How would you describe your music?
My music is pop in its most primitive form; bright, sparkling, euphoric and sometimes chaotic, smothered in a layer of futurism. I like to think I make pop that sounds like pop music from the future, and I like to think that's the kind of music you play at the height of a really bonkers party.
What are your musical inspirations?
My biggest musical inspirations Charli XCX, Gwen Stefani, AG Cook, 100 Gecs, and the late, great, SOPHIE.
What was the first gig you went to and the first record you bought/downloaded?
These two answers are synchronized because my first concert and my first album was Gwen Stefani. The album is from 2004 Love Angel Music Baby, and the concert being the Sweet Escape Tour 2007 in the RDS.
What's your favorite song right now?
My favorite song right now is Rina Sawayama's this hell – which is on-brand enough for an answer during Pride Month.
Favorite lyric of all time?
In what you expect by Gwen Stefani, she says "Born to Blossom, Bloom to Perish" and I think that's such a beautiful framing of how you can't stop the wheel of time.
If you could only listen to one song for the rest of your life, what would it be?
Blue Motorbike (Videoman Version) by Moto Boy, no doubt. I think it's the cutest and most beautiful song ever recorded.
Where can people find your music/more information?
You can find my music on all your favorite music streaming platforms under Apollo Monroe and you can find me on Instagram, Twitter, TikTok and Facebook.