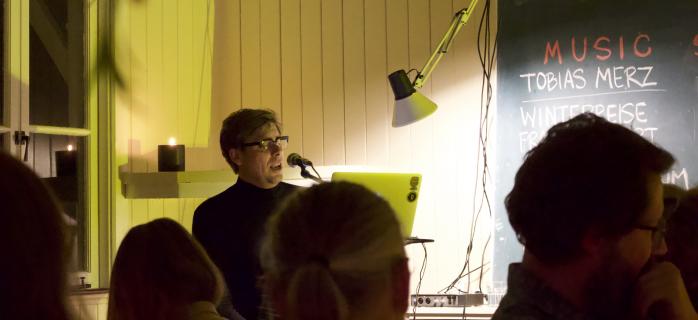 Combining food with art a winning recipe
Erle Levey
Food and the arts are two industries that have been hit hard during Covid.
Today, a small group of inspired individuals from the food and performing arts industries have begun to emerge from this difficult time.
Using produce from Gympie and the Mary Valley to Maleny and the Glasshouse Mountains, bringing in local artists and renowned culinary professionals, it's a recipe that could be rolled out to many rural and regional communities. .
The Eat Art project was launched to provide a program of nourishing experiences involving local food producers and performing arts professionals.
Selecting foods to use on the menu, pairing with performers, and choosing an intimate setting are key to future events.
The inaugural dinner and performing arts event – Winter Solstice Feast – took place at Old Witta School Hall on the longest night of the year and proved to be a resounding success.
The high level of conviviality marked this revolutionary look at the way forward for rural and regional communities to celebrate sustainable living.
At the sold-out event, people engaged in lively conversation in an inspiring atmosphere that embraced the best of the region.
All food was sourced locally following regenerative agriculture processes.
It brought back memories of how food was prepared in farming communities in the past.
The shared plates passed across the table reflected the long Sunday lunches of family gatherings.
Local butter and sourdough bread were placed on the tables.
Simple things done well, and quite honestly, they got us on the first bite.
Directors Kat Atkinson and Fiona Jopp introduced the evening.
"The concept of Eat Art is a desire to merge our passions – the highest quality food and art," they said when hosting. "A food and art pairing.
"It's a concept that's not tied to any format or formula and something we're keen to explore and experiment with.
"The only constants are food, art and sustainability."
Katrina is an agribusiness entrepreneur who has traveled across Australia, South America and Europe, finding her interest and passion for food systems, plants and fungi.
As a producer, she said the eating element of the concept is about connecting people to the source of their food while bringing them together.
"We've spent way too much time apart over the past two years.
"Here is an opportunity to celebrate and enjoy the incredible flavors and many other benefits inherent in small-scale, sustainable and conscious agriculture.
"It's about bringing people and the community together to shake hands and talk with the person who grew or made what you eat.
"It's also about the chefs, the cooks and the food artisans who are also inspired by these producers and who bring it all together so that it also inspires the guests.
Contemporary dancer Fiona Jopp said the performer's life over the past two years has been fraught with uncertainties and impossibilities.
"We moved online and created and shared works, but hopefully what happened was that we fully realized that the experience and magic of a live performance is something that cannot be reproduced on a screen.
"We wanted to create an intimate, unique and site-specific event bringing exceptional performance art to our region."
The bread was Wonky Loaf, Kuluin – traditional sourdough, crispy and healthy.
The butter came from the famous Cedar Street Cheeserie – intentionally packaged in rounded patties to be shared between two, four, six or eight…because many needed it. And then come back for more.
The shared three-course dinner was prepared by distinguished chef Cameron Matthews, with the evening accompanied by renowned contemporary classical musician Tobias Merz.
The producers featured at this potluck dinner were some of the best in South East Queensland and leaders in sustainable, quality food production.
The Falls Farm, Tin Shed Farm, Cedar Street Cheeserie and Mountaintop Mushrooms were just a few of the producers represented.
Crispy bread was put to good use with the entree, this time to mop up the sauces of pork rillett from Forage Farm in Kybong, mushrooms from Mountaintop Mushrooms and pickled vegetables from Falls Farm.
The taste and texture of pork has been attributed to the animals being constantly moved to fresh pasture.
The mushrooms were quite amazing. Fresh, nutritious and flavorful – which reminded me of our time growing up on a farm and waiting for mushroom season.
Tin Shed Farm chicken was the main course – chickens moved daily to fresh pasture, marinated in black garlic teriyaki miso and served with Falls Farm winter vegetables.
Dessert was Mt Mellum vanilla rice pudding with local banana, honey and macadamia nuts.
For the evening, singer and songwriter Tobias Merz has reinvented and rearranged a selection of songs from Schubert's Winterreise (Winter Journey) based on poems by Wilhelm Müller. These evocative songs follow the story of love and loss of a traveler traveling through the harsh winter landscape.
To be sung on the longest night of the year was a fitting selection. It evoked the feeling of log fires, clear night skies, and frost on the ground.
Since moving to the Sunshine Coast nearly six years ago, Katrina and her partner Dan Tibbett have studied permaculture and started a gourmet mushroom farm, Mountaintop Mushrooms.
While this project was in development, she worked at Green Harvest Organic Gardening Supplies, learning about the importance of the seed industry and its role in our food systems.
Katrina's personal exploration of where her food comes from has led her to visit farms – farmers' markets – thus connecting with a wide range of producers.
Other interests include having worked at Barung Landcare, as a farmhand at the Falls Farm and an active member of Young Farmers Connect.
Fiona has danced extensively in Australia and overseas in many disciplines.
She starred in Disney's The Lion King for seasons in Sydney, Melbourne and Shanghai and spent her years as a company dancer with the Sydney Dance Company.
Cameron Matthews was an early advocate of the Slow Food movement, which he was introduced to in the early 2000s during his travels in Italy.
Slow Food's philosophy is that of clean, fair and sustainable products.
The focus is on local and seasonal foods from regenerative practices that formed the basis of the Eat Art evening.
The idea is that food should not just look good but be good for you, and this was reflected in the selection of produce, the quality, the way it was prepared and presented.
In 2009, Cameron became the executive chef of The Long Apron restaurant at Spicers Clovelly Estate Montville.
Teaching at Spicer's Cooking School, other independent schools and at events has also been a passion for Cameron, allowing him to share the art of cooking and showcase sustainable local produce.
In 2014, he also accepted the role of General Manager of the Spicers Clovelly estate, which allowed him to introduce additional eco-friendly practices and expand the land's horticultural projects.
His individual flair and innovation are integral to his ever-changing, intriguing and original take on fine dining, sometimes playful and quirky, and often with an inspiring, thought-provoking, yet always skillful story or message; a largely self-taught style that features a menu of sustainable seasonal local produce created by a passion for his craft.
Cameron is now bringing the Slow Food concept to the menu at Mapleton Tavern, which has been rebranded as Mapleton Public House to feature fresh foods from the Blackall Range and Glasshouse Mountains, Noosa Hinterland and Mary Valley.
Tobias is a singer and songwriter. He discovered his love of music in his native New Zealand as a soprano and in the family jazz band before moving to the Netherlands to study classical singing at the Royal Conservatory in The Hague.
His career has seen him perform at some of the world's best known opera houses in the UK, Netherlands, France, Greece, Japan, Australia and New Zealand.
He has performed with Opera Australia, English National Opera, Opera North (UK), Scottish Opera, Grange Park Opera (UK), Opera Della Luna (UK), Carl Rosa Company (UK), The International Gilbert and Sullivan Festival Company, Buxton, Amsterdam Symphony Orchestra, The Hague Resident Orchestra, Sydney Symphony Orchestra, Ereprijs Orchestra (NL), Melbourne Philharmonic Orchestra, Orchestra Waikato Symphony (NZ) among others.
Fiona and Kat met at the Witta Market, while Fiona worked with Trevor Hart at the Cedar Street Cheeserie, and Kat was the Market Manager.
Fiona, Kat and Tobias had the same dream of hosting an event to bring people together, share great food and enjoy it in the company of world-class artists.
"Tobias and I have played and worked all over the world and wanted to share as much as possible with the local community.
"The idea is to do something site-specific…we'll be looking for architecturally interesting buildings to fill our outdoor spaces with great food and performing arts."
"We really want to inspire people."
Katrina was really happy with how the inaugural dinner went and is looking forward to the seasonal events.
"It was so comfortable," she said, "…the feeling was very intimate, like in a living room.
"We are already thinking about something for later in the year.
"One of the main concepts is that we are not bound by anything – except quality food, performance art and sustainability.
"The feedback has been fantastic, especially the importance for consumers to reconnect with food.
"It's so important to know where we have to go.
"We need to look at what's in our backyard and reward it fairly."
That's exactly what Eat Art did – made me aware of what's around us and how supporting the local community benefits everyone.