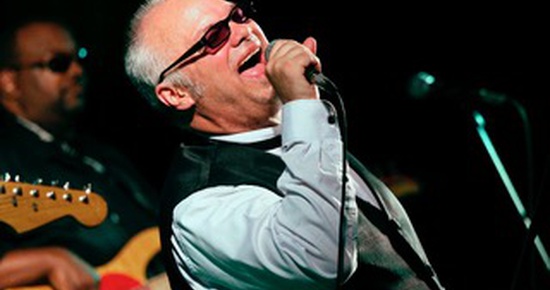 DNACA announces its performance range for its 40th anniversary | Wild rivers outpost
[ad_1]
Jessica Cejnar / Today @ 11:40 am / Arts
DNACA announces its performance range for its 40th anniversary
(Crescent City, CA) The Del Norte Association for Cultural Awareness (DNACA) is pleased to announce its 40th anniversary performance series. This season will feature five leading artists in a variety of styles, from national and international artists.
"Although part of the 2019-2020 season and the entire 2020-21 season have been canceled due to COVID-19 restrictions, we are delighted to move forward with our 40th anniversary season this year. "said DNACA Executive Director Stephanie La Torre. . "The community has shown their support for DNACA over the past 40 years, and we are grateful to be able to show our appreciation through the presentation of these truly stellar performances."
The season kicks off on Saturday October 9, 2021 with legendary blues and soul artist Curtis Salgado. Salgado was the original inspiration for the movie "The Blues Brothers" and NPR calls him "an icon" with "a huge voice". As an award-winning singer, instrumentalist and songwriter, Curtis Salgado is known the world over for his ability to extract every ounce of soul from every song he performs. Salgado is famous for his powerful live performances and has won nine Blues Music Awards, including the BB King Entertainer of The Year. Billboard says Salgado's music is "inspired and powerful".
Friday 11 February 2022 The DNACA welcomes Okaidja Afroso on stage. Okaidja was born into a family of musicians and storytellers in Ghana. He started his career as a dancer with the famous Ghana Dance Ensemble; but while on international tours, Okaidja broadened his artistic reach. He now tours as a blackmailer, guitarist, percussionist, storyteller and dancer. He brings soulful music that traces a journey from the traditional songs of his youth in Ghana to the influences of international collaborators, always striving to embody the human experience. While here, Okaidja will present a Ghanaian music and dance program to local elementary school students.
On Friday March 11, 2022, Sundae + Mr. Goessl will bring their vintage charm to our community. Their number spans jazz, pop, americana, country, glamor, fashion, comedy and vaudeville – with honors and accolades to boot. Sundae + Mr. Goessl features award-winning singer Kate Voss (Earshot magazine's singer of the year, two-time Seattle-Kobe Vocal Jazz Princess) and virtuoso guitarist Jason Goessl, who has performed with jazz greats such as the saxophonist Michel Brecker and guitarist Charlie Byrd. Sundae often surprises his audience with a melodica solo and JazzTimes says "his voice nails the authenticity of this era". This lovely duo will also be presenting a music lesson to our local students while they are here.
Friday April 8, 2022 Los Tangueros del Oeste will honor the stage with their Nuevo Tango style. Focusing on the original compositions of group founder Sascha Jacobsen (who was last seen by DNACA audiences with the group Barrio Manouche in 2020), the group combines rhythms and textures of hip-hop and electronics, with flamenco influences to create a sound that is both cool and passionate. , seductive and totally dancing. By including world champion tango dancers Maxi Copello and Raquel Makow in the show, Los Tangueros have created a unique and compelling performance experience for modern audiences. While in our region, Los Tangueros will teach master classes in music and tango dance to local students.
The season will end on Saturday May 14, 2022 with Sarah Hagen featured in her original project, "Perk Up, Pianist!" Hagen is an accomplished and passionate pianist with awards such as Musician of the Year and Best Classical Performance to her credit. This critically acclaimed one-woman 'sit comedy' project traces the story of a touring classical musician who remains upbeat in the midst of difficult and ridiculous situations. The performance includes witty comic relief over superb classical piano compositions.
This season, DNACA is also teaming up with the Tolowa Dee-Ni 'Nation and Lucky 7 Casino to present three of their concerts at the Tolowa Event Center in Smith River.
"The first three concerts will take place at the Tolowa Event Center," says La Torre. "It is a beautiful place and we are delighted to present concerts there. The support we receive from the Tolowa Dee-Ni 'Nation and Lucky 7 Casino really shows their commitment to our community. The venue provides the DNACA with resources such as separate changing rooms and bathrooms for performers, as well as an on-site restaurant for concert goers. Other resources include COVID precautions such as a deep disinfection program and flexible seating arrangements to provide more distance between seats and audience groups.
"The last two concerts of the season will be at the Crescent Elk Auditorium in Crescent City. The auditorium is undergoing renovation and it will be the ideal place for our tango concert, with the dancers raised on stage, and for Sarah Hagen's concert, since there is a beautiful piano for her, "explains La Torre.
Season tickets are available and offer a significant discount to attend all five performances. General season tickets are $ 80, seniors (65 and over) are $ 70, students (full-time university) are $ 60, and family passes (two generals and two students) are of $ 200. For individual shows, general tickets are $ 20, senior tickets are $ 18, and students are $ 15.
Season tickets and individual show tickets are available online at dnaca.eventbrite.com, in Crescent City at Del Norte Office Supply at 240 I Street, in Brookings at Wright's Custom Framing at 810 Chetco Avenue and at the door.
DNACA would not be able to present such an exceptional performance without the generous support of program underwriters Patty Brunsing, Caldwell Clan Fund, Lisé Hamilton, Lucky 7 Casino, Bill and Kathy Maffett, Moore Heating and Air, Nick and Lisa Rail Music Fund , Michael and Jennifer Schmidt, and Bob and Diane Weir. DNACA's in-kind support is Bicoastal Media. DNACA is funded in part by the California Arts Council, a state agency, and the National Endowment for the Arts, a federal agency. The performance and engagement activities of Okaidja Afroso and Los Tangueros del Oeste are made possible by TourWest, a program of WESTAF, the Western States Arts Federation.
For more information, visit dnaca.net. You can also contact 707-464-1336 or [email protected] Check out Facebook @DNACACC for links to artist websites, music videos, and event updates.
[ad_2]