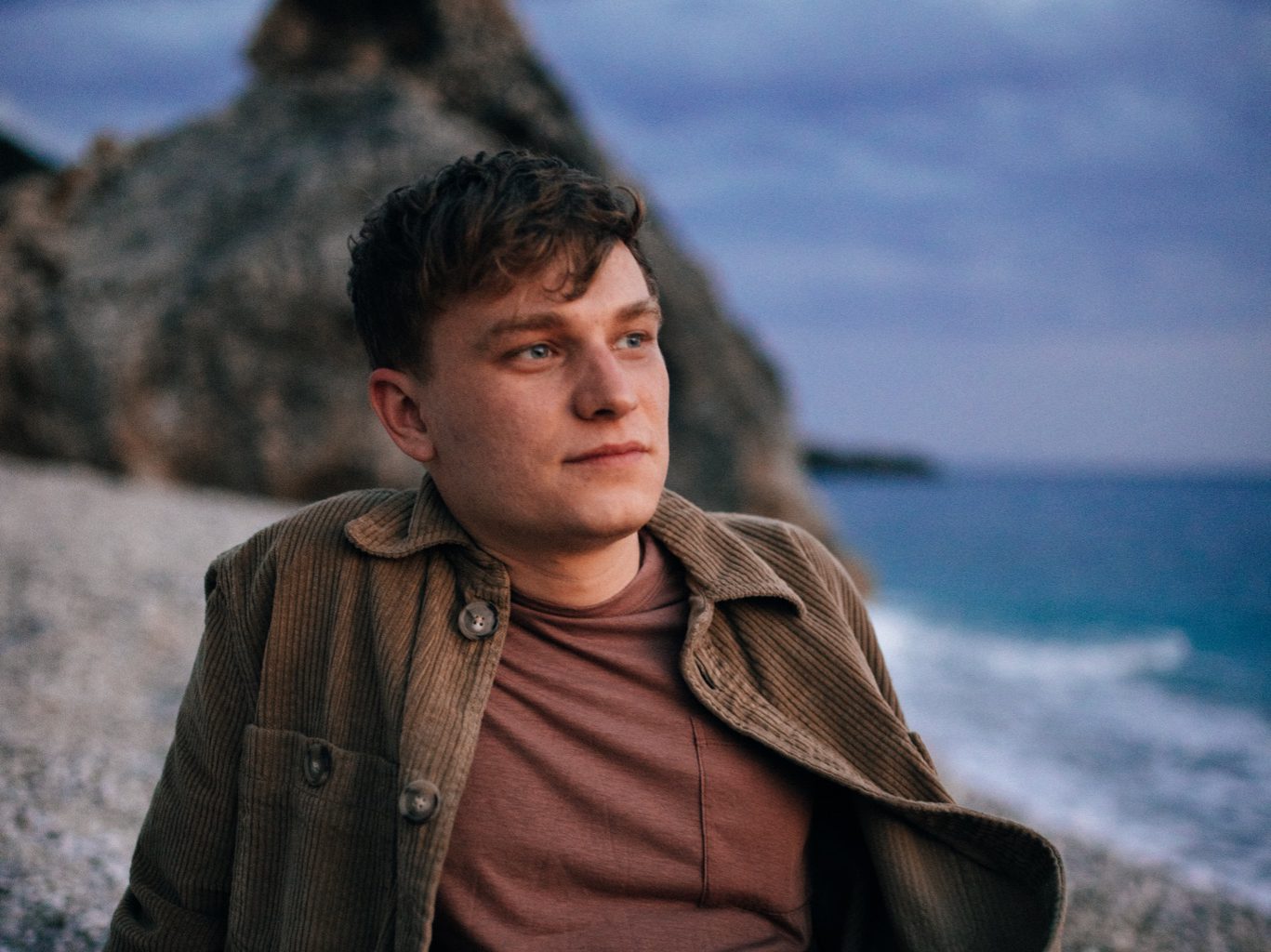 Explore 'A Radiant Sign' and more with Nils Hoffmann
Captivating fans with a mix of deep, melodic and progressive, Nils Hoffmann shares his world with us after the release of A radiant sign.
---
If it seems like Anjunabeats has been challenging the industry lately as a collective, you're not mistaken. The plethora of varied artist sounds that adorn Anjunabeats, Anjunadeepand reflections are impressive and only further show their global reach. Enter one of these talents in Nils Hoffman. Responding to a mix of progressive house melodies mixed with deeper melodic grooves, the Berlin-based young German quickly established his talents as a member of the Anjuna family.
Now, as Nils Hoffmann releases his second artist album, A radiant sign, to the world, he gracefully explores his imaginative sounds, his musical knowledge and how his influences drive him to weave new moods into his productions. This album deeply exclaims that his creativity has only just begun and that this 13-track jaunt is just the tip of an iceberg of hope in his new home of Anjunadeep.
You seek to better understand A radiant sign and tap into his creative mind, we caught up with Nils Hoffmann to discuss the release and more. Listen to his album on Spotify or your favorite platformand read on for the conversation!
Stream Nils Hoffmann – A radiant sign on Spotify:
---
Thanks for sitting with us Nils. Congratulations on the release of your album, A radiant sign. Artistically, what was your goal on the album, and what aspect are you most proud of at this point?
I wanted to develop my sound more since the first album, especially a tasteful combination of neo-classical and progressive house was a goal for me. I'm proud of the productions, I think it's my best work to date, and also that I was very involved in writing the songs.
Channeling that creative energy, one of the standout tracks was your single "Afterglow." Can you share what the production process of this song was like? How did you get its dreamlike atmosphere?
Great to talk to you guys! I rewrote Afterglow during a session with Griff Clawson, and for me it was in the production about the combination of the fragile sounds in the verses and the more progressive energy in the drop. To get the dream atmosphere, I used a few sample libraries from Spitfire Audio, which I really like.
Your song "9 Days" has been placed in a feature slot on Anjunadeep 13. We talked about how the vocal performance is breathtaking wrapped in a silky atmosphere. Looking back on today's track, what impresses you the most about the positive response and what gives you hope moving forward?
"9 Days" is a special song for me because it's my first solo appearance on Anjunadeep. I was very happy with the positive response from their fan base, and I think a big part of that was the live video of James Grant and Jody Wisternoff as well. I'm very happy to be part of Anjunadeep 13's mix, and it gave me a good feeling for the release of the album.
You recently hosted a live broadcast of the production on the Anjunadeep channel on Youtube. What was the experience like and what was the objective to explore during the guided tour with the fans?
I did this for the first time and was very excited by all the great questions that were asked. I think the most enjoyable part was communicating with my fans directly in the stream and I wanted to give an interesting insight into my production method, including the plugins I use, arranging, mixing etc…
Earlier this year, you talked about a remake of a dance music classic remixing the version of "Need to Feel Loved" by Sander van Doorn and LVNDSCAPE. How does it feel to have touched the classic tune, leaving your own stamp on it? Were there any creative challenges? Do you have any advice for new talent getting into remixing for the first time?
It was amazing! I love the original and was very excited to work on such a classic. I wanted to bring that into my sound without losing the charm of the original. There weren't really any big challenges in the production, which is always a good sign for me. Things that come easy to me usually work out better in the end. My advice for new talent would be to not stay too close to the original and leave your own mark on the song. The original is already there.
As a Berliner, how do you filter the musical heritage and the influence on the electronic industry? What strikes you most about the atmosphere and energy of the city?
For me, Berlin is first and foremost my hometown, because I was born and raised here. It's really inspiring to be in a city with lots of venues and clubs. Moreover, there are many artists and creatives, which is useful when you want to collaborate with someone. I appreciate the most that there are lots of cool things to do and it's fun to explore the city, but at the same time I still feel very comfortable here once I'm back from touring.
Last March, you celebrated one year since the release of your exclusive set in the Carpathians on Time:Code Music. Aside from the beautiful setting and the challenge of playing on top of the mountains, what memories does this experience bring back to you?
It was my first set and my first trip after lockdown, so it was also special for me. I also really enjoyed filming with the Time:Code team. Outside of filming, it felt like a fun road trip.
Finally, many fans may not realize how willing you are to share music production tips and tricks. As a growing talent, why do you consider sharing this knowledge important? What is the greatest reward for sharing your knowledge with the rest of the world?
When I started producing, I was always very happy when I found a video with good advice or when I could ask a more experienced producer my questions. Now there is already a lot more good content online than when I started. The most rewarding thing is basically being asked how I do certain things in my productions; just that makes me happy.
---
Follow Nils Hoffmann on social media: