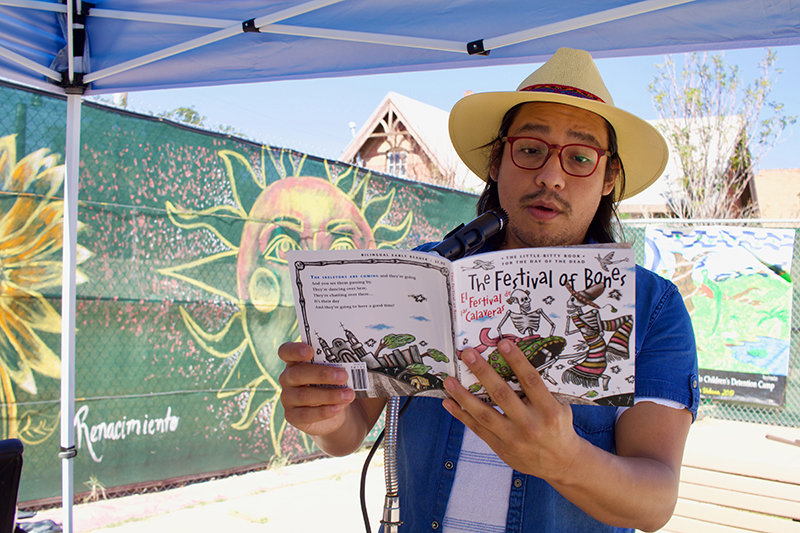 Festival of Bones Performance Celebrates Hispanic Heritage Month
Newscast
Through its Speaking Stories / Cuentos que hablan, the Children's Reading Alliance (CRA) brings people together through literature to share values ​​and traditions and celebrates Hispanic Heritage Month with a Zoom presentation at 7 p.m. on Friday, October 15.
El Paso actor and musician Jonathan Contreras will perform "The Festival of Bones / El Festival de las Calaveras" by Luis San Vicente, with story, music and audience participation in Spanish and English "for explore the rich family traditions of Borderland, "the CRA said in a press release.
After the performance, the audience is invited to share their family traditions and participate in an intergenerational conversation, the CRA said. Participating families receive a copy of Vicente's book.
The program is free and open to the public.
Talking Stories / Cuentos that hablan brings quality children's literature to Doña Ana County, CRA said. Each month, families are invited to Zoom with a different local performing artist to share a story together and participate in a discussion.
The October 15 presentation is the ninth story in a 10-part Talking Stories / Cuentos que hablan series, told by local artists, produced by CRA and sponsored by the Las Cruces Bulletin, the New Mexico Humanities Council and the National Endowment. for the Humanities.
To participate in the program, visit https://cutt.ly/skep9er or send an email to [email protected]
Contact Jennifer Alvarado at [email protected] and 575-644-4645 and Rorie Measure at 575-522 4804 and [email protected]