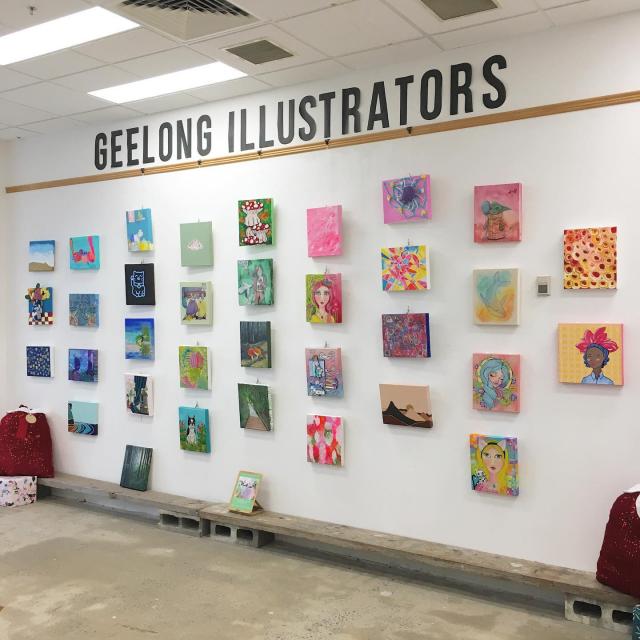 Geelong illustrators let art speak for itself
Geelong Illustrators is doing something a little different for their new group show this week, with the identity of the artists being kept under wraps.
The gallery's Whodunit exhibition runs through January 7 and brings together a mix of well-known and emerging artists from the region to present their work anonymously.
Geelong Illustrators director Clare Holder said the exhibit will ensure art is the center of attention.
"It's a really fun concept that will get people to focus on the artwork rather than the reputation of the artist," she said.
At Geelong Illustrators, we want to celebrate the unpretentious art that can prevail in the art industry.
"Our group exhibitions really showcase the diversity of artistic styles and creativity that Geelong artists have to offer."
Artists were asked to create open-themed artwork with any medium, the only settings being that they were created on 10 × 12 inch canvas and were priced at $ 250. .
The artist of each piece will not be revealed until after the sale of the work.
Holder said gallery visitors can vote for their favorite artwork for the audience's prize and enter the race to win a gallery voucher.
The gallery will host the official opening of the exhibition from 5.30 p.m. on Saturday.
The Geelong Illustrators Studio Gallery is located at 105 Moorabool Street.