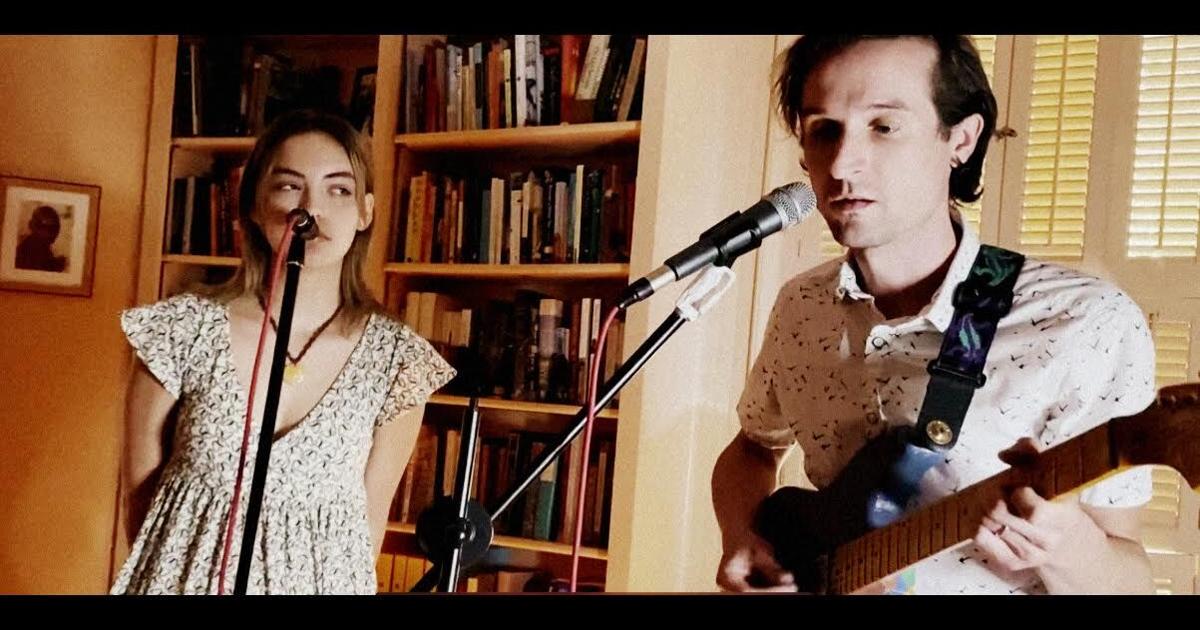 Local music group Tiny Tiny are making a splash with their new single | News
"At this point, it's even hard for me to tell if Tiny Tiny is a band or a solo project or something in between."
Maybe it might even be appropriate to call it a fun family project.
Boone Williams from Somerset is recording as Tiny Tiny, an act which really began after Williams – grandson of former Somerset mayor Jim Williams – first met Nick Coleman from Australia. In 2013, a song Williams had on SoundCloud found a fan in Coleman, a music producer and DJ from Melbourne, and the two formed an unlikely trans-Pacific musical partnership, which led to them performing live here at The Masters. Musicians Festival and make a name for themselves both live and through online music platforms.
But Williams continued to work in her own turf, developing the act's laid-back electronics-infused rock sound. And her latest single, which is gaining attention on Spotify, features a collaboration with Lilly Watkins, the daughter of Williams' wife Jenny, a local yoga instructor.
"There's been a lot over the years and I've been so lucky to have some really talented people involved in different stints," Williams said of Tiny Tiny's makeup. "…(A) anytime, song or release, Tiny Tiny is me and the person I've vibed most recently.
"Lilly and I working together has been a bit at a time for a while," Williams added. "Since we've known each other, music has definitely been something we've bonded over, but it wasn't until the last year that it became something we were actively working on and thinking about together in a meaningful way. more serious. It happened quite naturally. »
Watkins has great musical talent, which she honed at Somerset High School, participating in the marching band and choir. Williams said he expects her to grow as a full-fledged songwriter in the future, "but right now it's Tiny Tiny's chance to have her." , Williams said.
"She's been everything from a drummer, a sounding board to me, to a vocalist," Williams said, noting that Watkins offered vocals on the latest single. "I think people who know my music will hear this EP and it will be pretty undeniable what Lilly has brought to this. I'm so excited for her and excited for people to hear this and everything we're going to cover next.
This five-track EP, titled "Softly, To the Night," will be released on all major streaming platforms on February 18 via DanceCryDance Records. Williams said he felt "lucky" to make music with the Seattle label – "(T)hey has just been a joy to work with."
But the album's first single is already having a big impact on Tiny Tiny. Titled "Good times are hard to imitate," the song was released on New Year's Eve and is "much simpler" than most of Williams' previous work, he noted. It is also something that for many people can be very relevant.
"(I) it's basically a song about the holiday/family anxieties that people feel around large gatherings," Williams said. "I'm not against vacations or anything like that, but there's something so depressing about seeing certain people once or twice a year and everyone is visibly older and grayer at every time."
As for the larger theme of the album itself, Williams looked at changes, big and small, in life and considered the effect they have on the individual person.
"Our family moved last year and a lot of the EP's themes tie into that, as well as the bigger reality we've all experienced with COVID, and the general distrust of seemingly everything in society" , Williams said. . "One question I kept coming back to when I was writing these songs is '…What does it mean to be a good neighbor? Has this changed? I think my favorite line on the EP is "I'll try to be the neighbor I want someone to be, so be myself often, all the time". There are of course other things in there, but this sentence sums it up best for me.
Granted, it's hard to pinpoint exactly what Tiny Tiny's style looks like if you had to describe it. "I think I might be hard to fit in for some people because the moment I feel comfortable doing one thing is usually when I shake it all off and start doing something different" , Williams said. "In that way, I think I'm more of a mad scientist than a songwriter."
Williams has been pleased with the song's reception so far. With nearly 5,500 plays as of Tuesday, it was added to Spotify's Fresh Folk editorial playlist a few weeks ago, which has helped to significantly expand its exposure and is played on college and public radio stations across the country.
"I'm a real sucker for college radio and it really means a lot to me that they support it," Williams said. "Hopefully when the rest of the EP comes out on February 18, it can piggyback on all of that.
"The great thing about making music in 2022 is that you can get your music out into the world with just a few mouse clicks; the downside is that the internet and our lives are oversaturated with so much information and content that it's very easy for things to slip through the cracks," Williams added. "There are countless artists far more talented than me who make truly remarkable music that, for one reason or another, goes completely unnoticed due to blind luck. lucky to be able to reach the audience that I have and for a long time I struggled to understand what that actually meant I made real progress on that and now really appreciate people who come back and stay with me through all the weird things I try.
Among the supporters Williams is particularly remembered for were those involved with what he called a "DIY place in Science Hill called Kingbee Ground Sound", which he was involved with about a decade ago when he began releasing their own songs under the name Tiny Tiny.
"(I)t was special and I will always consider these people the hometown Tiny Tiny team," he said. "So a big shout out to them, they know who they are. … What I would say to young artists in the region is to find your own. If you are forced to make art, someone all over the world will be forced to accept it. That being said, be shameless yourself and don't let anyone else or lazy stereotypes define what it is for you. be an artist in Somerset, Kentucky. It's totally made up.