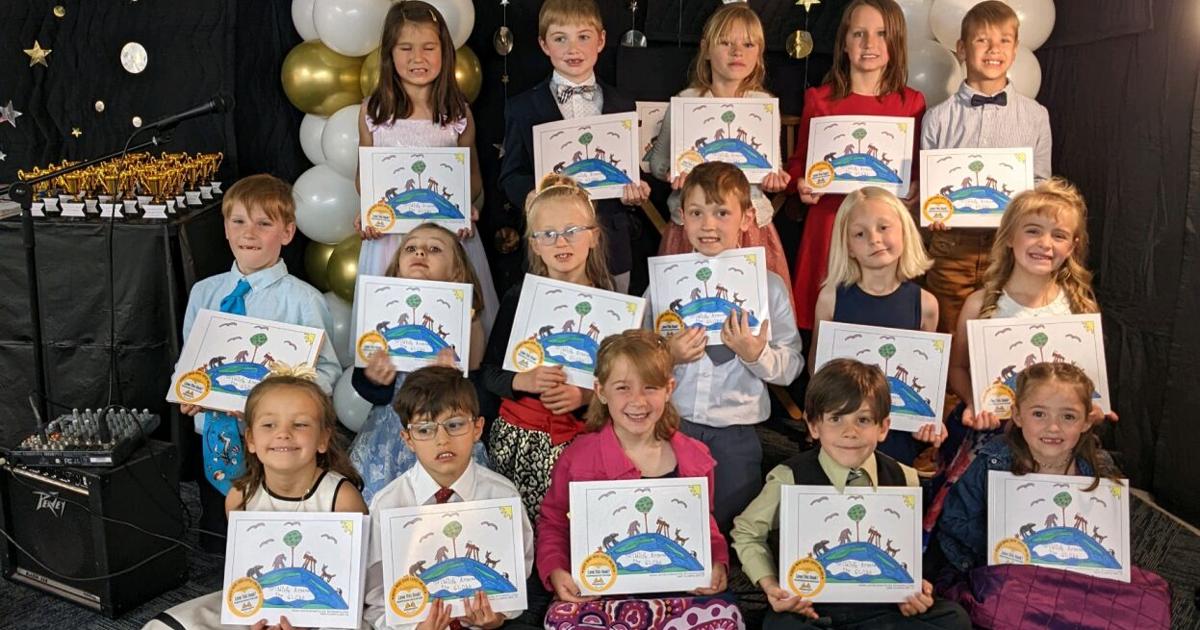 Merit Academy Presentation Features Young Authors and Illustrators | Mail from Pikes Peak
WOODLAND PARK • First and second year students from Merit Academy showed off their literary and artistic talents during a presentation to their parents on May 19 at the school. With guidance from their teachers, Minerva Richardson and Becky Edgin, each student wrote and illustrated a book called "Wild Animals Around the Globe".
During the presentation, the students, dressed in their best finery, followed one another on stage to read a passage from the book. With a sense of show-and-tell style, the students showcased their illustrations, each greeted with applause and cheers from the audience.
The books are the result of research done by the students after a field trip to the Cheyenne Mountain Zoo in Colorado Springs.
Students were tasked with choosing an animal, extracting information from an article and writing a one-page synopsis, in addition to drawing the animal in its habitat.
"The children worked hard; we did not use a computer. I took a few items from the computer, printed them out, depending on which animal they chose, and we went over the items several times," said Richardson, the first-grade teacher. "In the final project, the students used a pen, not a pencil. They were so excited to do this.
The books were part of the academy's Core Knowledge program, a study of the history and geography of the seven continents. "Through the research process, all of the children learned to write topic sentences, transition words, and conclusions," Richardson said. "This experience will build confidence with their reading and writing skills and laid the foundation for enthusiastic writers and readers."
To top it off, the books, published by the Student Treasures publishing house, which includes an ISBN (International Standard Book Number). With the number, books can be identified and tracked by retailers or libraries.
After the presentations, the students were the guests of honor at a reception.