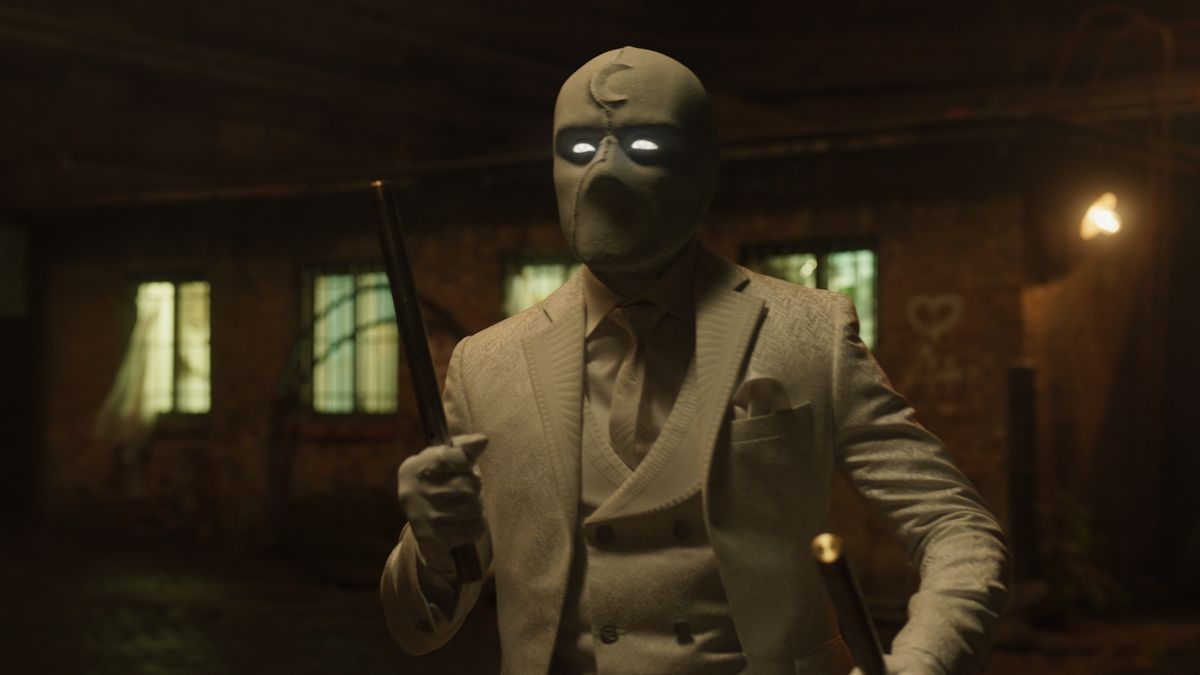 Moon Knight Episode 2: MCU Easter Eggs and Marvel Comics References
Come to think of it, is it possible that Marc planted Crawley here specifically to keep an eye on Steven Grant and tell him what he's up to when he's not Marc? God, just writing this gave me a headache. With Crawley, the presence of the DuChamp name on Marc's phone in Episode 1, and the arrival of Layla, we now have two key characters from the Marvel Comics adventures of Moon Knight at least now existing in the MCU.
Storage unit 43
While I couldn't find any important Moon Knight-related Marvel meaning for #43 (nor the 502 of his apartment number), if you scan the QR code on the door of the storage unit of Marc, you are taken to a digital version of night werewolf #33, which was Moon Knight's second appearance in the comics! While this comic doesn't seem to have much to do with the story of this series (so far), it's still funny that this is the second episode and they gave us the second appearance.
File number 1975
When Steven is in custody with the fake cops sent by Arthur Harrow, he is shown a digital file containing evidence of some of the bad things Marc Spector has been involved in. The bodies at the archaeological site visible in this image are almost certainly linked to Moon Knight's origin story, which saw the mercenary indirectly involved in a massacre of archaeologists. But his case file number begins with "1975," which is the year Moon Knight first appeared in Marvel Comics.
Also, if you look closely, it says "assigned agent: Nick Pepin". Although Nick isn't a comic book character, he works in production and development for Marvel Studios and has worked on every Disney+ show so far!
Mark's Passport
It doesn't matter, but it's a nice detail. Marc's passport does indeed list Chicago, Illinois as his birthplace, just like in the comics.
Khonshu
Khonshu seeming to tell Steven to do random acts of violence to Arthur Harrow is pretty much in line with how the character has been portrayed in the comics for the past 15 or so years. Before 2005 moon knight Charlie Huston and David Finch's comic series, Khonshu wasn't much of a presence, but then he became something of a dark conscience for Marc, encouraging violence and revenge at every opportunity.