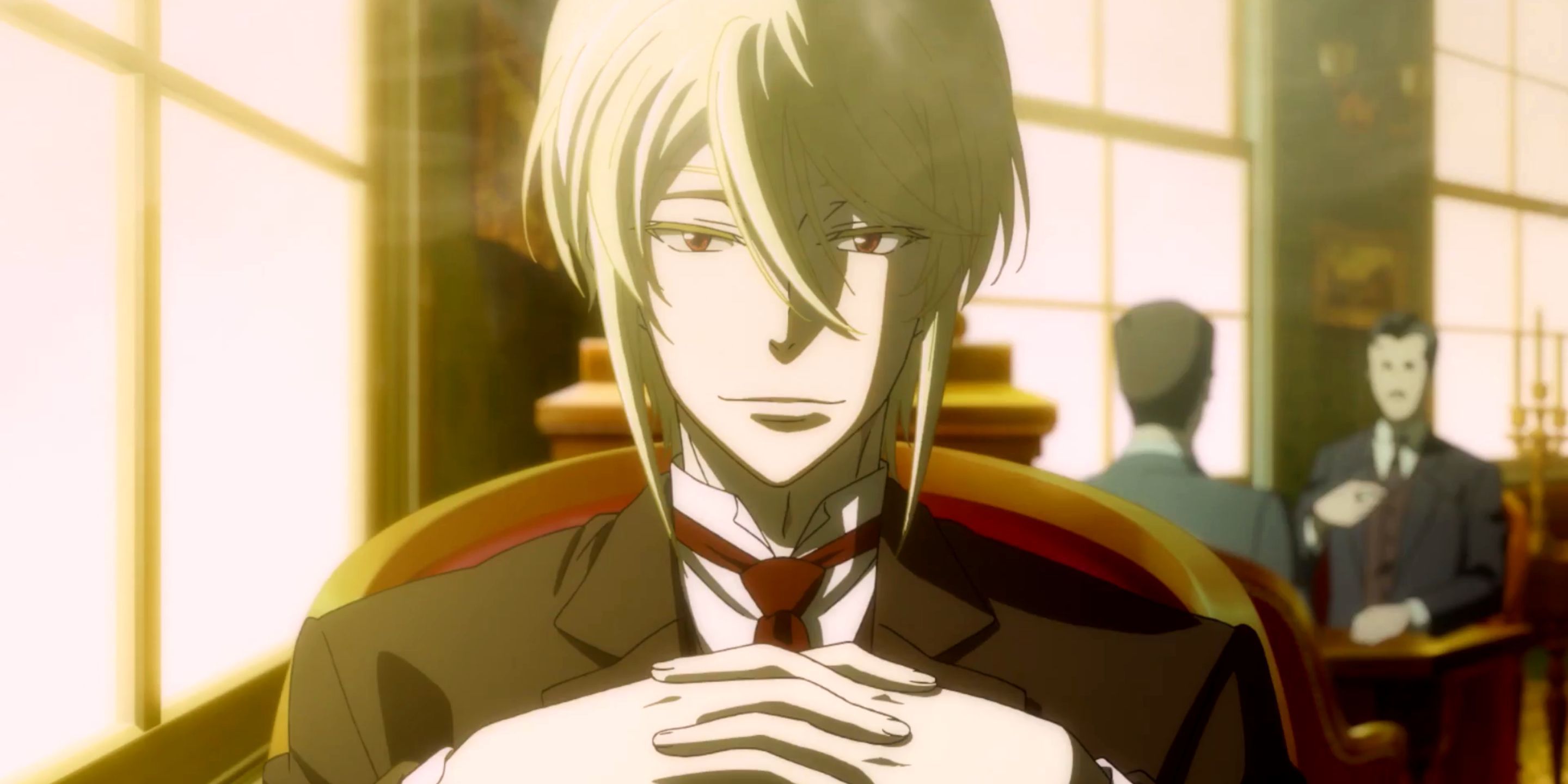 Moriarty The Patriot Continues With Two-Episode OVA
The official Moriarty the Patriot website announces that the story will continue in a new OVA, which premieres next year.
"The Final Problem, Act 2" first aired on June 27, constituting the final chapter of the Moriarty the patriot animated; however, the story is not over.
From the anime official site, the series receives a two-part Original Video Anime (OVA) that will tell a new story that did not appear in Ryōsuke Takeuchi and Hikaru Miyoshi's manga. The OVA will premiere on March 5, 2022 at Nakano Sun Plaza in Tokyo, and several actors from the series are expected, including Sōma Saitō (William James Moriarty) and Makoto Furukawa (Sherlock Holmes). The anime's eighth volume Blu-ray / DVD, scheduled for delivery on October 27, will include an early bird registration form for tickets to the event.
RELATED: Gundam SEED Destiny Gets Blu-Ray Release With Rare Stargazer OVA
Kazuya Nomura directed Moriarty the patriot with Tooru Ookubo acting as the series' lead character designer and chief animation director. Vocalist Tasuku Hatanaka performed the show's opening theme song "Twisted Hearts" and electronic artist STEREO DIVE FOUNDATION performed the ending theme song "Omega". Currently, it's unclear if the same creative team behind the animated series will create the OVA.
Takeuchi and Miyoshi started their manga in Shueisha's Jump SQ in August 2016, and the anime adaptation premiered in October 2020 in Japan. Funimation simultaneously aired the show and is currently streaming the full series.
KEEP READING: What Is an OVA Anime, Anyway?
Source: Moriarty the patriot website, Going through Anime news network
The 5 best short animated series, ranked
About the Author