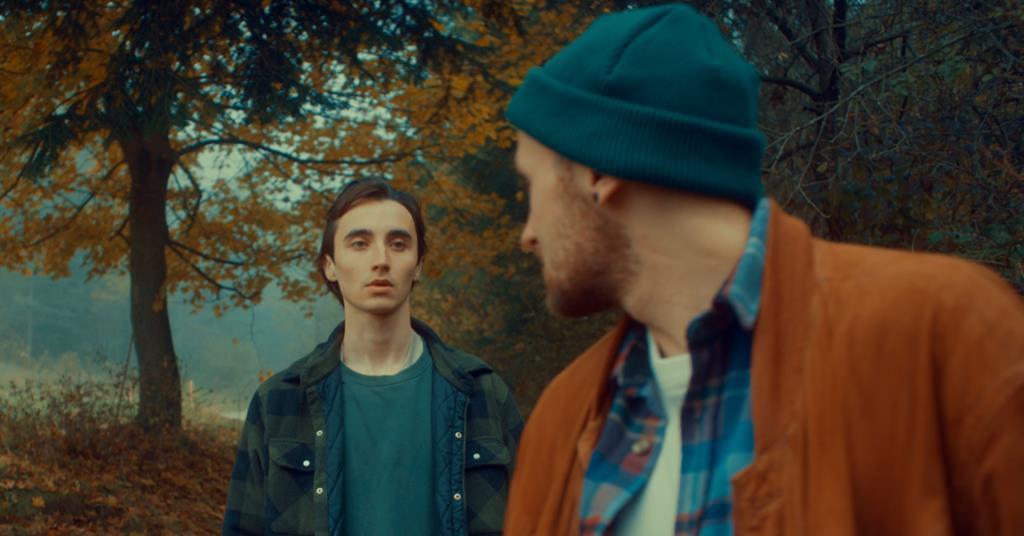 Polish Gay Drama 'Elephant' Sells Out in North America and Major European Territories (Exclusive) | New
Polish LGBT distributor Tongariro Releasing has secured full rights for North America, UK, France and German-speaking Europe for Kamil Krawczycki Elephant.
Elephant had its world premiere as part of a special screening at the New Horizons International Film Festival in Wroclaw on Wednesday 27 July.
The film was sold to TLA Releasing for the US, Canada and the UK, Optimale for France and Berlin-based Salzgeber Medien for Germany, Austria and Switzerland.
Elephant was inspired by Krawczycki's own experiences growing up in his hometown in the mountains of southern Poland.
It is the story of a young man who runs a small horse farm and takes care of his possessive mother. Their relationship isn't easy but it gets even tougher when he falls in love with an older musician, Dawid, and starts dreaming of leaving home.
The film was shot on location last fall on a farm near Warsaw and in the Podhale region, sometimes called the "Polish Highlands".
"It's the story of a young man whose family obligations affect his freedom, but he manages to hide his desires," Krawczycki said. "I wanted to embody a vulnerable and strong character at the same time. I know a lot of queer people in Poland can relate to that. By telling this story, I wanted to pay tribute to them and give them some hope that Poland needs right now.
Talk to Filter at New Horizons, Tongariro co-founder Jakub Mróz said he was now deciding on the appropriate festival strategy for the film's international premiere.
Mróz added that he was looking to work with a larger distributor to handle the theatrical release of Elephant in Poland "because it would send an important message to the public that this film can be seen in commercial cinemas and not only in art house cinemas".
Elephant is the feature debut of Krawczycki and Mróz as producers, along with lead actor Jan Hrynkiewicz, cinematographer Jakub Piek and costume designer Zofia Jocek.
The film was co-financed by the Polish Film Institute's First Film micro-budget funding program for films with budgets up to €150,000.
Additionally, Mróz and Krawczycki participated as a producer/director team in the Film Institute's Impact training program in preparation for production.
"Impact was very helpful for the project," recalls Mróz. "We worked on the script there and also learned a lot about how to resolve issues and conflicts that might arise between producers and directors."
Following its two screenings at New Horizons this week, Elephant will be screened at the Two Riversides Film and Art Festival to be held in early August in the historic Polish towns of Kazimierz Dolny and Janowiec.
The film was also selected to take part in the micro-budget film competition of the 47th Polish Feature Film Festival in Gdynia on the Baltic coast in September.