Sander van Doorn, SELVA and Macon release collaborative high-octane track "Raindrops" ft. chacel
Sander van Doorn is back on the release radar with his first sound offering of 2022. "Raindrops" sees the revered musician join alongside Brazilian actor SELVA and German talent Macon, and features vocals from Chacel. The new track directly follows Doorn's Purple Haze releases from last year, "Manoeuvres" and "Recover."
It also follows several tracks from last October such as 'scary monsters', SELVAthe collaborative effort of Wankelmut and MATTN, 'Tell me', Mâcon, SOLON, and chacel's track, and 'Thinking of you', chacel and LOKIIis a hit single. Available now via Rotating discs, 'Raindrops' is available to listen to on all streaming platforms.
The track kicks off immediately with a throbbing bass, perfectly coupled with a growing tension that builds with each passing second. A catchy beat is quickly ushered into the space, providing a much-loved four-on-the-floor beat and a smooth vocal cut.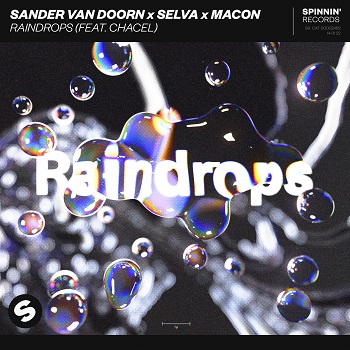 The pacing begins to slow as haunting atmospheric production elements are infused, emphasizing emotionally charged lyricism. A build up ensues and is unleashed with a copious amount of punchy bass. Throughout the effort, one can clearly hear each artist's unique sound, a harmonious blend of Sander van Doorn, SELVA, Macon, and chacelthe distinct musical art of .
Listen to the track below.