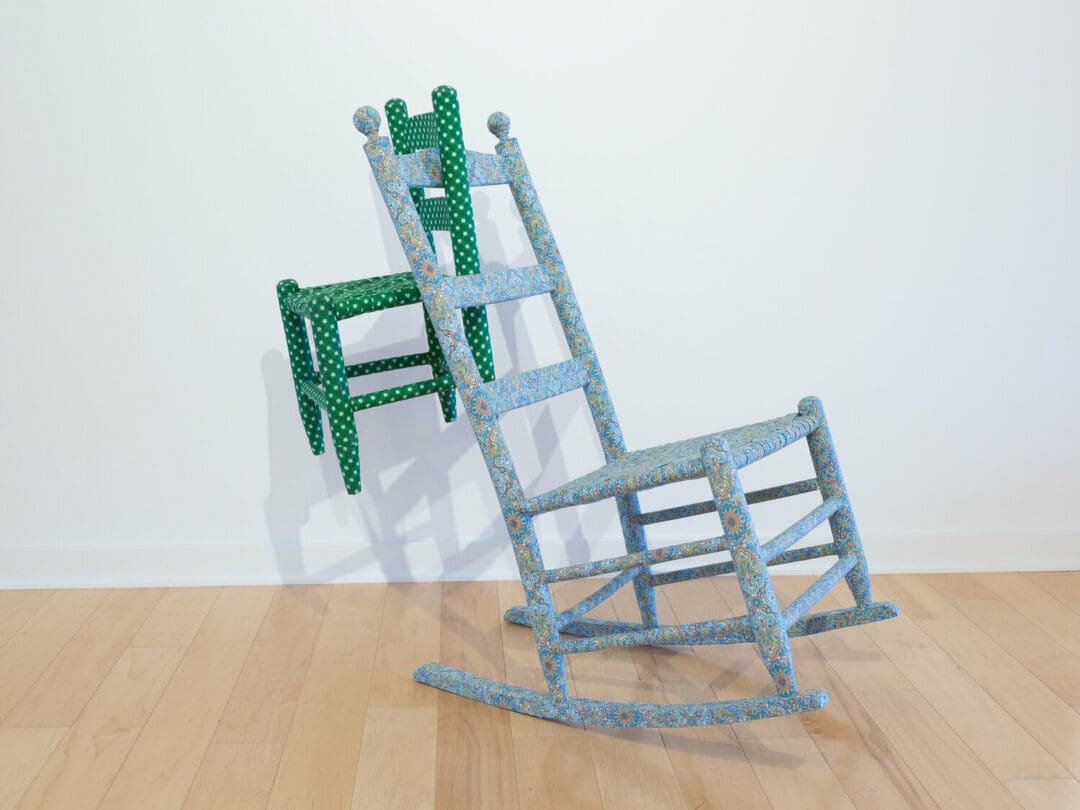 Shaker Heritage to Host Exhibit and Musical Performance – Spotlight News – The home of The Spot 518
COLONY – The Shaker Heritage Society will host a public exhibition and musical performance by visual artist Mara Baldwin and composer/percussionist Sarah Hennies on Sunday, August 14 from 7-8:30 p.m. at the iconic Meeting House.
"As I Progress" is a collaboration between the two artists that combines drawing, sculpting and sound inspired by the traces left by the once flourishing Shaker society. Shaker's objects, architecture and music are the raw material for a new type of interdisciplinary work that evokes a sense of ghosts and loneliness in the 1848 Shaker Meeting House.
This event features an exhibition of visual art by Baldwin in combination with an hour-long piece of music by Hennies and performed by Hennies, guitarist Matt Sargent and Australian cellist Judith Hamann.
This is Baldwin and Hennies' second Shaker-themed collaboration following the 2020 performance of "Come' Round Right" at the National Sawdust in Brooklyn, a 45-minute piece for four violin players accompanied by four sculptures by Shaker chair and slowly changing light.
The installation, composition and an upcoming filmed work are funded by the New York State Council on the Arts Support for Artists Program.
Since 1977, the Shaker Heritage Society has managed the site of America's first Shaker settlement. The utopian community society of the Shakers was built on a framework of equality of men and women and all races, and valued innovation and the pursuit of perfection through daily work. Established in 1776, the historic site is a small oasis of Shaker buildings in a peaceful natural landscape. The site is located within walking distance of the Albany Airport (built on Shaker's former land) and the Ann Lee Pond Nature and Historic Preserve. The 1848 meeting house and 1915 barn host both community programs and private events.
Baldwin's work focuses on the impossible dream of utopia and asks if a perfect life can include feelings of failure, loneliness and dissatisfaction. Her multidisciplinary, research-based studio practice uses works on paper and textiles to create serial and narrative forms. She received her MFA from California College of the Arts and her BFA from Wesleyan University.
Sarah Hennies is a composer whose work addresses a variety of musical, sociopolitical, and psychological issues, including queer and trans identity, psychoacoustics, and the social and neurological conditions underlying creative thought. She is primarily a composer of acoustic ensemble music, but is also active in improvisation, film and performance art. She showcases her work internationally as a composer and percussionist with notable performances at Monday night concerts. in Los Angeles, Le Guess Who in Utrecht, O' Art Space in Milan, Cafe Oto in London and ALICE in Copenhagen).
She is the recipient of a 2019 Foundation for Contemporary Arts Grants to Artists Award, a 2016 Music/Sound Fellowship from the New York Foundation for the Arts, and has received additional support from New Music USA, New York State Council on the Arts. , and the Community Arts Partnership of Tompkins County. She is currently a Visiting Assistant Professor of Music at Bard College.