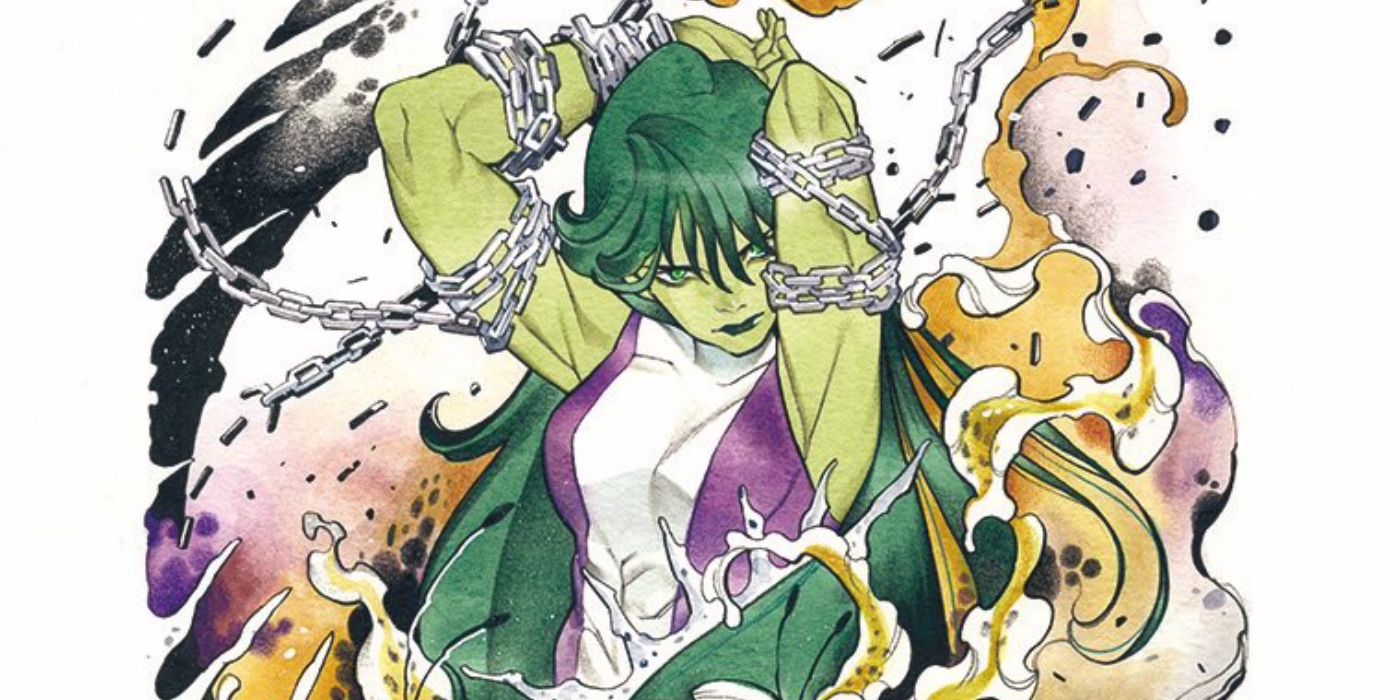 She-Hulk, Black Knight & More Get Breathtaking Peach Momoko Portraits
[ad_1]
Famous cover artist Peach Momoko is back with four jaw-dropping portraits of She-Hulk, Black Knight, Jane Foster and more.
Artist Momoko fishing unveiled stunning new portraits of Dark Knight, She-Hulk and others. Momoko has become one of the most exciting illustrators working in comics today and these stunning portraits reveal why. She-Hulk and Black Knight are on the verge of stardom, thanks to the Marvel Cinematic Universe, and these new portraits capture these characters on the eve of their breakthroughs.
Peach Momoko is an award-winning illustrator, winning both the Eisner 2021 and Ringo 2021 awards for best cover artist. Peach's anime-themed covers have graced many Marvel titles, and she is the writer and artist of the popular Days of demons series, which reinvented some of the best Marvel characters in feudal times in Japan. Alongside RB Silva, Natacha Bustos and others, Peach was a member of Marvel's Stormbreakers 2020 initiative, designed to draw attention to today's cutting-edge artists. Momoko also illustrated stories for Heavy metal magazine too. Peach Momoko also maintains an active social media presence, regularly sharing her amazing illustrations with a global audience, and now she has shared not one but four stunning illustrations, each showing a Marvel character that audiences will be talking about for years to come.
Related: Hulk's Daughter With Marvel Wonder Woman Gives She-Hulk A New Twist
In one Twitter post, Momoko shared portraits of Black Knight, She-Hulk, Jane Foster as Valkyrie as well as Ka-Zar, Shanna and Zabu. Momoko explained that she likes to choose themes for her Marvel illustrations; in this case, she chose flowers and a floral design runs through each illustration. Beyond the flower theme, each portrait captures an aspect of the character. For example, Black Knight's sword and Valkyrie's mace are bloody, and She-Hulk breaks free from the chains; the floral theme works especially well for Ka-Zar, whose current miniseries sees the Lord of the Savage Land experimenting with herbal biotechnology. Fans responded enthusiastically, giving the Tweet nearly 200 retweets and over 1,000 likes.
This latest set of Marvel artwork from Peach Momoko not only continues its publisher winning streak, but it captures a group of characters poised to break into the mainstream. Black Knight made his MCU debut last year Eternals and She-Hulk will receive her own show on Disney + later this year; Likewise, Jane Foster will return for Thor: Love and Thunder as Valkyrie. And while Ka-Zar and his family are not (yet) tied to the MCU, the character is undergoing a transformation in the pages of his current miniseries, a change that will position him as a potentially powerful player in the Marvel Universe.
Momoko fishing illustrated some of the best covers in recent Marvel history, giving fans jaw-dropping take on some of the company's most iconic characters. Momoko's latest set of blankets including she-hulk and Black Knight shows why she's one of the most sought-after cover artists today.
Next: Avengers Reveals Thor's Hidden Connection To Dark Knight Origin
Source: Momoko fishing
Wolverine Becoming Iron Fist Turned His Claws Into God Slayers
About the Author

[ad_2]