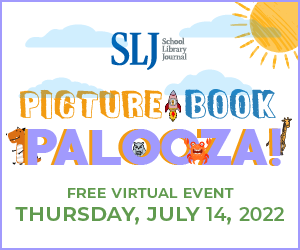 SLJ Palooza Picture Book | School library journal
Join us July 14th for our second edition SLJ Palooza Picture Book, a free, all-day virtual celebration of authors and artists dedicated to visual dance and the extraordinary craft of picture books! Come and spend a day filled with speeches, author panels and illustrator spotlights with visionary creators.
Visit the showroom, chat with authors and publishing teams, download digital galleries, and prepare to be inspired as you build your collection.
The program is still under development, so check back for updates!
Event Times: 10:00 a.m. ET – 5:00 p.m. ET | 7:00 a.m. PT – 2:00 p.m. PT
All live sessions will be on Zoom. Be sure to log in to your work or personal Zoom account before the start of the day to avoid having to log in every session.
Please note that the event environment and sessions have participation capacity limits. If on the day of the event you are unable to access the environment or join a session, be aware that sessions will be available for on-demand viewing within 24 hours, and the entire event will be accessible for three months from the date of the event.
Please ensure that your computer and browser are up to date. Chrome tends to work better. The event platform does not support IE11 + Windows 7 or earlier versions.
By registering for this event or webcast, you agree to the School Library Journal's Privacy Policy and Code of Conduct and agree that the School Library Journal may share your registration information with current and future sponsors of this event. .
Are you having difficulty registering? Contact [email protected]