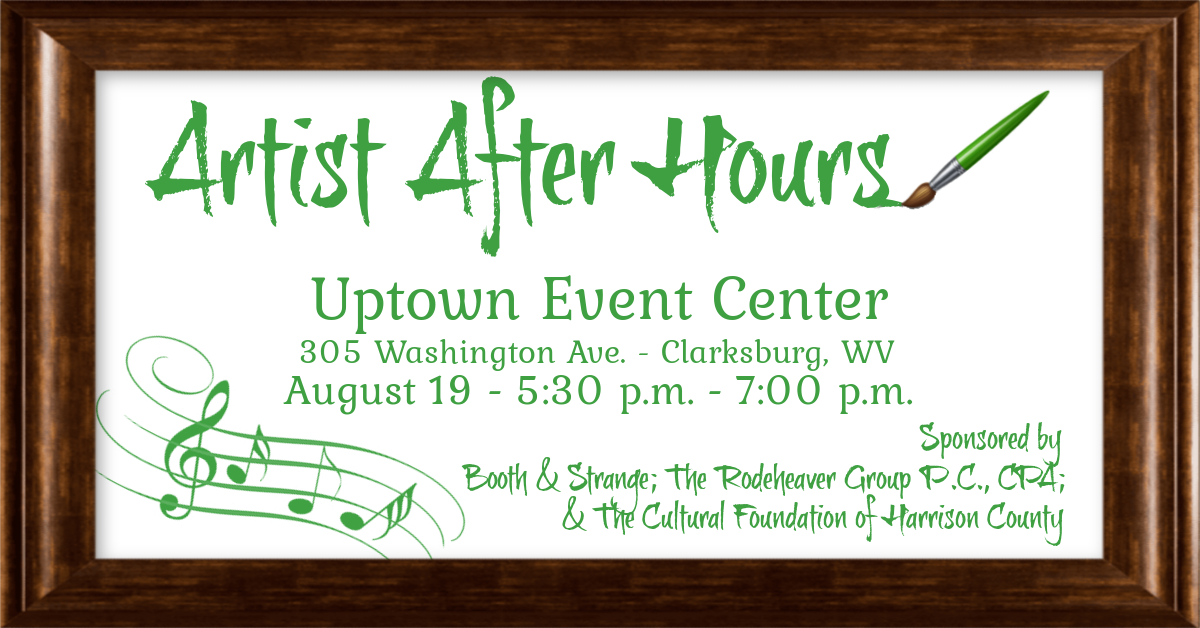 Vocal performance and photography to be presented at Artist After Hours on August 19 | New
CLARKSBURG, Va. (WV News) – The Harrison County Cultural Foundation is delighted to host the second Artist After Hours event from 5:30 p.m. to 7 p.m. on August 19 at the Uptown Event Center in Clarksburg.
The event will feature the work of award-winning local photographer Joe McNemar and a live performance by local singers Sarah Nale and Joshua Stubbs.
The event is free and light refreshments will be served, made possible by the generous support of Booth & Strange and The Rodeheaver Group PC, Certified Public Accountants.
Joe McNemar is an award-winning photographer known for his portraits and commercial photographs, in addition to his landscape and sports photographs. McNemar has been named West Virginia Photographer of the Year four times. Additionally, he won the Middle Eastern States' Photographer of the Year award, which includes Michigan, Ohio, Indiana, Pennsylvania, Kentucky, and West Virginia.
Sarah Nale is an active performer of opera and musical theater. Additionally, Nale maintains an active voice studio at the Vintage Theater Company, is the choir director of the Conservatory of the Performing Arts at Notre Dame High School, and works as an adjunct professor at Glenville State College.
Joshua Stubbs is an accompanist, musical director and performer. Stubbs operates an active singing studio at the Vintage Theater Company, is an assistant choir director at the Performing Arts Conservatory at Notre Dame High School, and works as an adjunct faculty member at Glenville State College. He arranged the music for Kingdom Come, an original musical that debuted in New York City in March 2012 and will premiere in north-central West Virginia on September 10-11, 2021.
Artist After Hours will take place on the third Thursday of each month and will feature members of the local arts community. The community is invited to support local artists to help ensure the arts are a central part of our community and economic development in Harrison County.
Established in 1972, the mission of the Harrison County Cultural Foundation is to foster an art-rich environment and to encourage the development and appreciation of all art forms, while fostering the growth and expansion of the artistic, cultural and economic development.