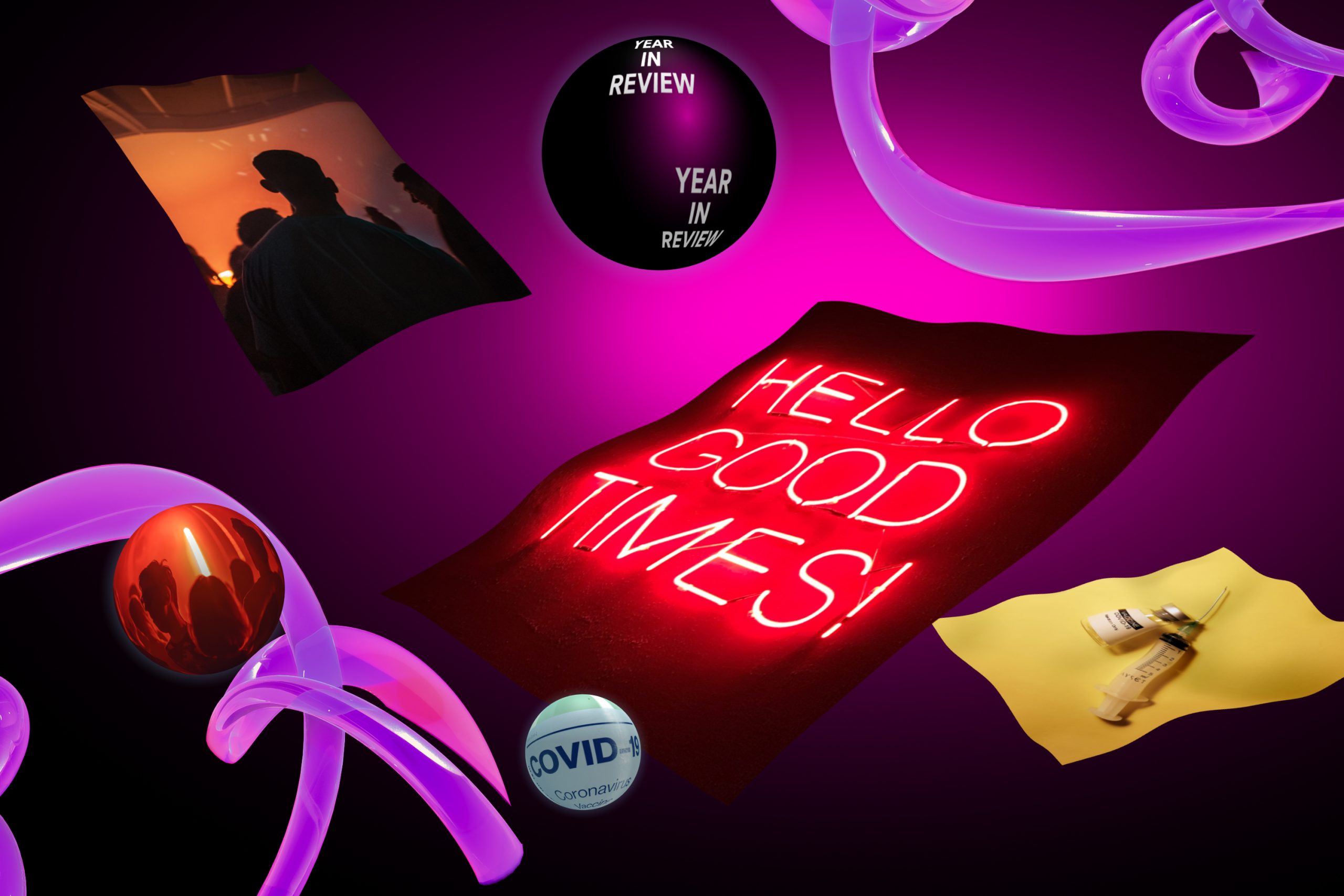 Year in review: has 2021 kept its promises?
The big COVID blunder and the very real fascist threat

In early October, an anonymous online group called the Eastbloc Antifascist Sound Alliance started to gain attention online following a presentation at the Lunchmeat festival in Prague. The group, created as a network of mutual aid and exchange between artists from former Soviet territories, began to point out the inequalities between East and West and the invisible Iron Curtain still present in media coverage and bookings. .
"The historical position of Eastern Europe within the world material and immaterial flows has been a semi-peripheral position, dependent and at the service of the Western core, while continually trying to maintain its position as a territory less exploited than the Global South and the Far East, "say academics and activists Ana Vilenica, Ioana Florea, Veda Popovici and Zsuzsi Pósfai in a collective interview. Although Eastern Europe may not be part of the Global South, it is still a territory operating under an imperialist-colonial logic of extraction and exploitation.
This debate was reported by the Czech journalist Miloš Hroch, although under a very forgiving lens. The fear of repercussions by criticizing established Western structures became very real when the Russian label Klammklang posted a series of memes that brought in a British journalist Richard james foster threatening Moscow festivals with a lack of additional coverage.
Meanwhile, countries in the region faced an imminent fascist threat as growing far-right policies and anti-LGBTQ + laws took root in Hungary, Poland and Romania, to the small international press. One of the most triumphant moments was seeing young Polish gay men in vogue at Avtomat Stop Bzdurom (Les Bad Gays) during expression.
Fascism also entered the musical discourse when the writer Jean-Hugues Kabuiku exposed Dominick Fernow's Nazi Ties, urging the industry to act. While publications like THIS Where The Quietus published an addendum, a petition was started by the Anti Fascist Music Alliance, calling out publications like Resident advisor and fork to follow, as well as Ostgut Ton, who has handled Dominick Fernow's bookings in the past, to issue a public statement on their plans to prevent artists with fascist ties from performing in their venues.
As a Romanian, seeing how the vast majority of the center and west are enjoying the festival season in October as if COVID is a thing of the past (I saw a total of 3 people wearing masks indoors at Lunchmeat), my country was in the throes of a tragic 4e wave. The situation in Bulgaria and Serbia was equally dire, due to the countries' low vaccination rates. Meanwhile, the German newspaper Morgenpost published an article titled The idiots of Europe, blaming countries for their own demise.
Less than two months later, Germany was struggling to cope with its own murderous new wave. November 27e, Berlin had just introduced 2G + rules for clubs and bars, which means punters must be both vaccinated and tested negative within 24 hours of the event. At the Neukölln Oyoun cultural space, the Conference Frei (T) räume Envisioning Free Space was taking place, an event aimed at addressing current industry issues. However, among topics ranging from NFT and body work to harm reduction, a larger discussion of building a COVID consensus was absent.
One of the most direct mentions of COVID has been during the Queer Raver Care Future Technologies panel, with members of Mina, Kosmicare and Lecken. In addition to the talk on harm reduction and safe drug use, Maria F. Scaroni from Berlin's queer-woman club collective Lecken presented a series of strategies they implemented when dancing and gatherings were prohibited. Actions like Techno Drift, an exercise combining rhythmic movements outside of dance, was an innovative form of exploring movement and seeking community comfort outside of the usual clubbing paradigm.
Maybe like [the leftist art publication] white pubisco-founder of Gabrielle de la Puente wrote, what we lack is not only the lack of a united front and common action, but also the lack of imagination. It can't all be solved by moving things online and going through endless cycles of locks and reopens.
"The challenges have increased – we need to make this really important connection between our network and the city's networks," social environmentalist and urban activist Michael LaFond said during his panel. "We have to organize our local spaces: we have to defend them but also think about the situation as a whole. "
Ultimately, the nightlife industry cannot overcome this crisis without strengthening collaborations, both with local governments and international officials and networks. Maybe the big European and American festivals should advocate for booking more local artists. An industry directive on hiring more diverse staff at all levels, from reservations to bar staff, would also be worth implementing. Perhaps imagining places of care and education outside of the club, such as community centers for ravers, and investing in large-scale community outreach programs would also yield positive results.
If anything, things sure can't go on the way they were, and unless we all make a coordinated effort, nothing will change. Change is never an easy or comfortable process, but solidarity and perseverance can go a long way.
Andra "amber"Nikolayi is a sound artist, DJ and researcher based in Bucharest. Zi regularly contributes to Daily Bandcamp and to the Romanian pop-feminist magazine Cutra.